The aesthetic side of cartoons and animation! Delve into the artistic styles and visual elements that make cartoons truly captivating.
From the use of color and lighting to the design of characters and landscapes, we explore the unique aesthetic qualities that make each cartoon its own.
We'll look at classic and contemporary animated productions, examining the techniques and technologies used to create them.
Whether you're a fan of fantasy, science fiction, or slice-of-life tales, we'll have something for you.
Join us as we explore the aesthetic cartoons and animation world and discover the artistry behind some of your favorite shows and movies!
Aesthetic Cartoons & Characters
Regarding cartoons, the visual aesthetic can make or break the overall experience.
From the use of color and lighting to the design of characters and landscapes, a cartoon's aesthetic can create an immersive and captivating world that draws viewers in.
Now, this list is my opinion only; I had to add this as I received some emails arguing with some on this list, LOL
What Is The Rubber Hose Animation Style?
Rubber hose animation was popular in the 1920s and 1930s, characterized by its simplified and stylized character designs and fluid, bouncy movement.
The name "rubber hose" refers to how the characters' limbs are often depicted as thin, flexible tubes rather than more realistic limbs.
This animation style was used in many popular cartoons, such as the "Flip the Frog" and "Bobby Bumps" series.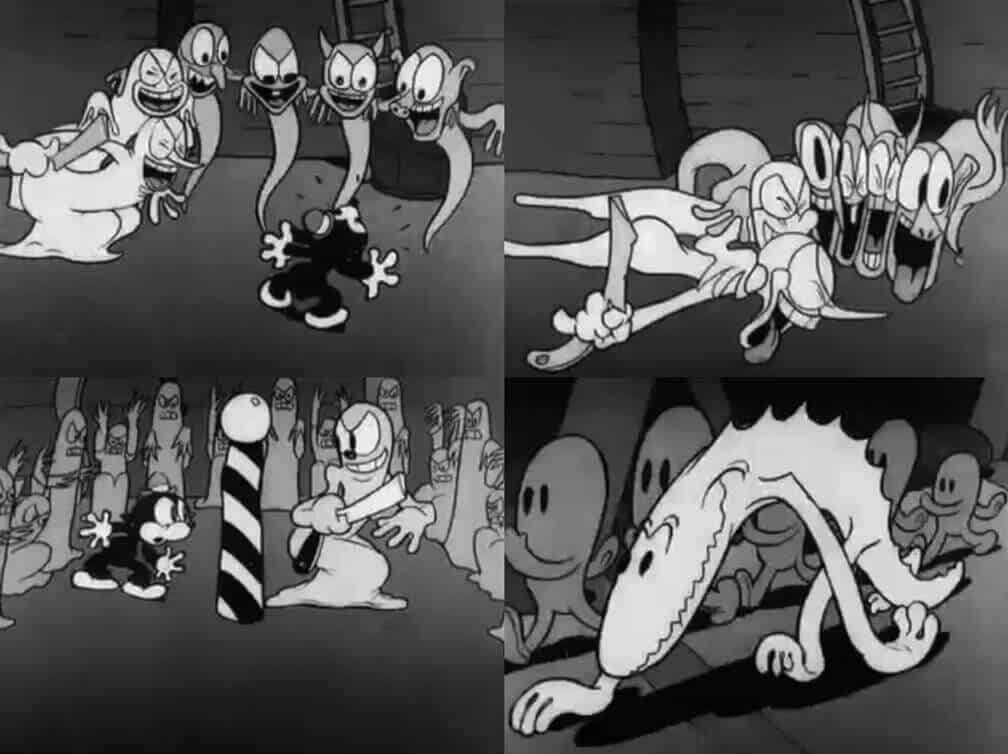 What Is The 90s Cartoon Style called?
Cartoons from the 90s are often characterized by 2D animation.
In the 1990s, 2D animation style saw a resurgence in popularity, thanks in part to the success of Disney's "The Little Mermaid" (1989), "Beauty and the Beast" (1991), and "Aladdin" (1992) films, which featured hand-drawn animation in a more traditional Disney style.
This renewed interest in 2D animation led to the production of many critically acclaimed and commercially successful animated films, television shows, and video games during the decade.
One of the most notable 2D animation styles in the 90s was the anime style from Japan.
Character designs, camera angles, and emotions characterized the anime style, which was heavily influenced by manga comics.
The anime style was popularized by shows like "Dragon Ball Z," "Sailor Moon," and "Pokemon," which were widely watched and enjoyed by audiences around the world.
Additionally, the 1990s also saw the rise of the Saturday morning cartoon.
Many animated shows were created specifically for children, and they were often more colorful and exaggerated than anime.
Overall, the 90s was a decade in which 2D animation styles were diverse and varied, with something for everyone.