Must watch adult cartoons like BoJack Horseman, Big Mouth, Rick and Morty, Inside Job, Aggretsuko, Arcane, Tuca & Bertie, and F Is for Family
The rise of adult cartoons has taken the animation world by storm! A new genre of cartoons aimed at adults has emerged due to the advancement of animation technology.
Cartoons are no longer just for children.
Shows like The Simpsons, South Park, and Family Guy paved the way for a new era of animated shows that tackle mature themes and subject matter, such as politics, sex, drugs, and violence.
Streaming services like Netflix, Hulu, and Amazon have jumped on the bandwagon, producing their original animated content for adult audiences.
With complex storytelling, stunning animation styles, and richly developed characters, these shows take the animation world by storm.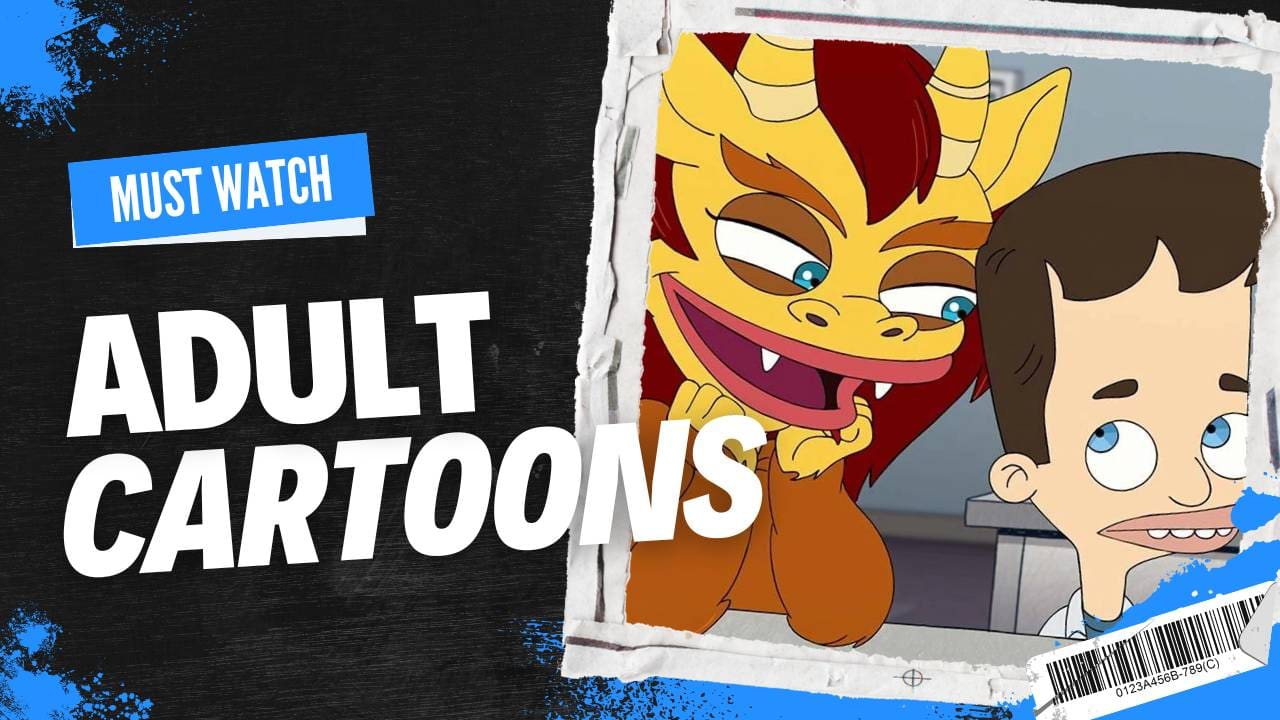 What Cartoons Are For Adults?
Get ready for a wild ride into the animated world of adults! Whether you're seeking imagination-sparking, jaw-dropping, boundary-pushing, or simply laugh-out-loud entertainment, we've got you covered.
We've rounded up the crème de la crème of adult cartoons streaming on your favorite platforms, from the groundbreaking adult Swim classics to Fox's Animation Domination, anime gems, and everything in between.
Brace yourself for an epic journey into the world of adult cartoons!
Does Cartoon Network own Adult Swim?
Yes, Cartoon Network is the parent company of Adult Swim. Adult Swim is not just any ordinary programming block; it's a haven for adult animation series.
Launched as a standalone entity in 2001, Adult Swim has quickly become the go-to destination for those seeking animated content with a more mature twist.
From its unique lineup of original shows to its carefully curated selection of acquired programming, Adult Swim offers a diverse mix of animated and live-action series that is sure to entertain.
What was the first cartoon for adults?
The first cartoon targeted explicitly towards adults is widely considered to be "The Drinky Crow Show," a short-lived series that first aired on the Adult Swim block of the Cartoon Network in 2007.
Before, there had been animated content that both adults and children enjoyed, but "The Drinky Crow Show" is considered the first to target an adult audience specifically.
However, it's important to note that adult-oriented animated content has a long history, dating back to at least the 1930s, with the creation of political cartoons and animated shorts aimed at adult audiences.