Mr. Incredible, also known as Bob Parr, is a fictional superhero character from Pixar's animated film The Incredibles (2004) and its sequel.
Created by writer and director Brad Bird, Mr. Incredible is a super-strong, agile, and durable hero who initially fights crime solo.
Still, he later becomes part of a crime-fighting family alongside his wife Elastigirl (Helen Parr) and their children Violet, super fast Dash Parr, and Jack-Jack Parr, each with unique powers.
Mr. Incredible: Behind the Mask
Mr. Incredible is known for his unwavering sense of justice, optimism, and dedication to protecting the innocent. As a husband and father, he navigates the complexities of balancing his superhero duties and his family responsibilities.
Throughout both films, he evolves from a solo hero into a leader and mentor, inspiring a new generation of superheroes to embrace their powers and fight for justice.
From Zero to Hero: The Origins of Mr. Incredible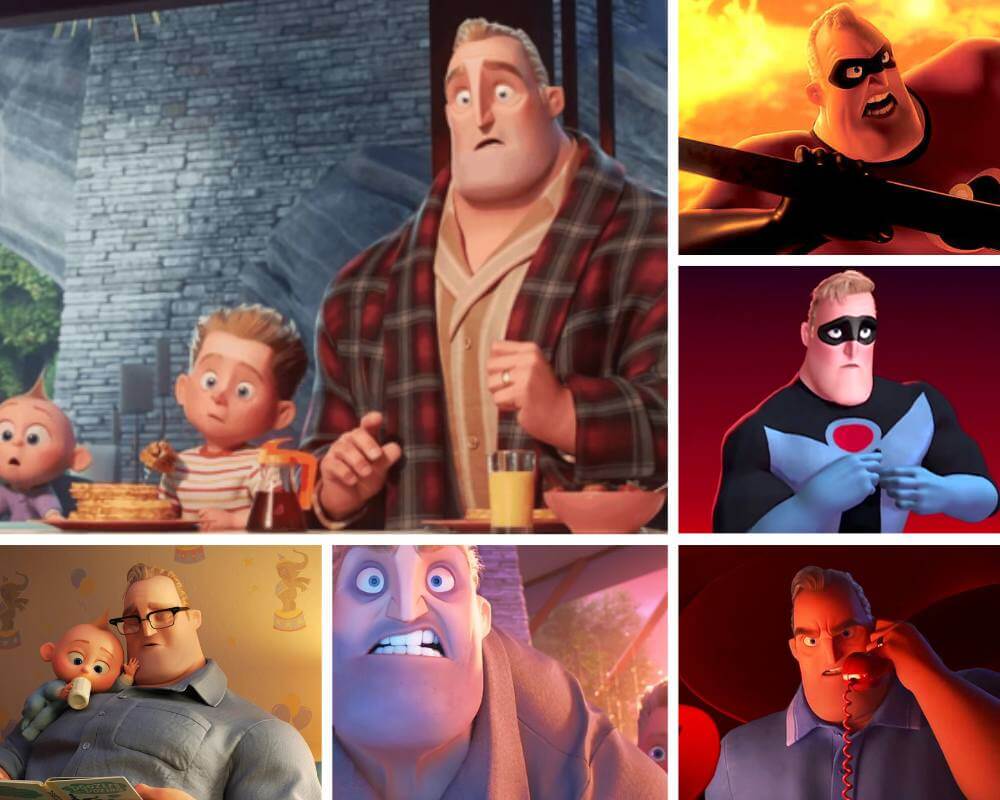 Imagine a young boy, destined for greatness, who dons a cape and mask and dreams of saving the world. This marks the humble beginning of Bob Parr, also known as Mr. Incredible, the world's favorite superhero. Bob, as a child, didn't differ much from other kids his age, but he had one unique quality: an unwavering belief in his potential.
A freak accident propelled Bob's transformation into Mr. Incredible by granting him superhuman strength. Suddenly, he could lift a car as easily as a pen! Naturally, Bob embraced his newfound powers figuratively and wholeheartedly and adopted the iconic red and black costume that would soon symbolize heroism.
Played by: Craig T. Nelson
Creator: Brad Bird
Significant other: Helen Parr /  Mrs. Incredible
First appearance: The Incredibles (2004)
Balancing Acts: Mr. Incredible's Double Life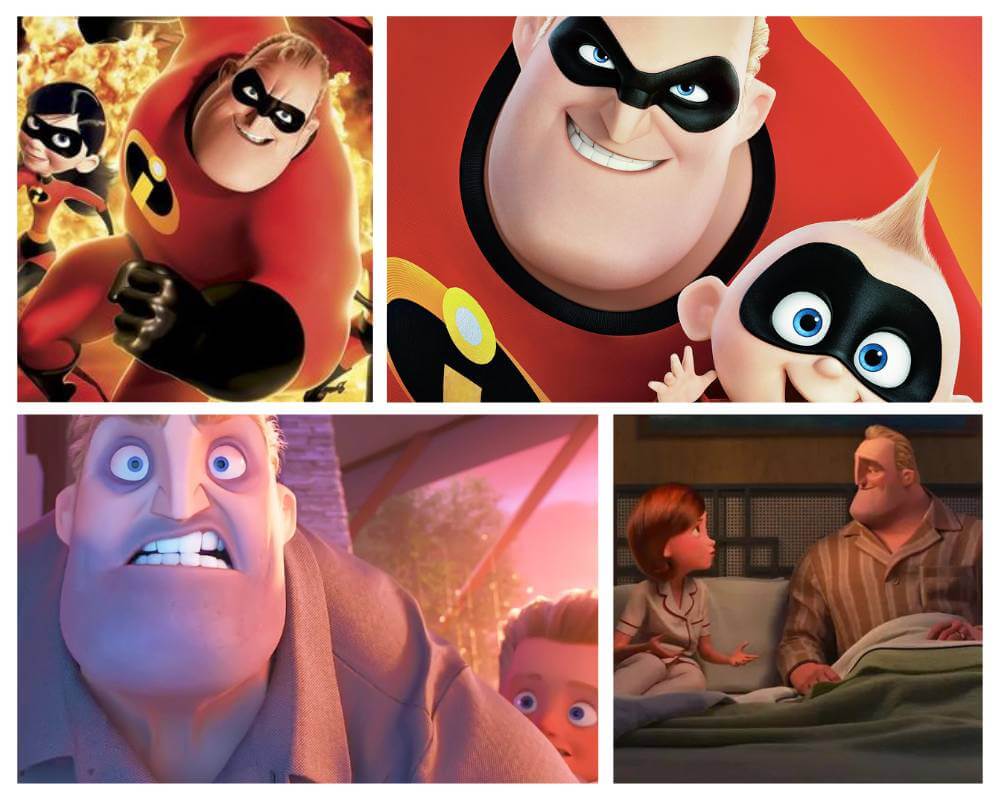 Behind every great superhero, there's an equally amazing alter ego. For Mr. Incredible, that persona is Bob Parr, a loving husband and father of three. Juggling his responsibilities as a superhero and a family man, Bob quickly discovered that saving the world was a piece of cake compared to handling his mischievous offspring and keeping his wife, Elastigirl, from stretching herself too thin.
From attending parent-teacher conferences to tackling giant robots, Mr. Incredible's double life is an extraordinary balancing act. Yet, despite the challenges, he manages to keep his family together, proving that even the most incredible of heroes can't escape the complexities of everyday life.
The Power of Family: An Incredible Bond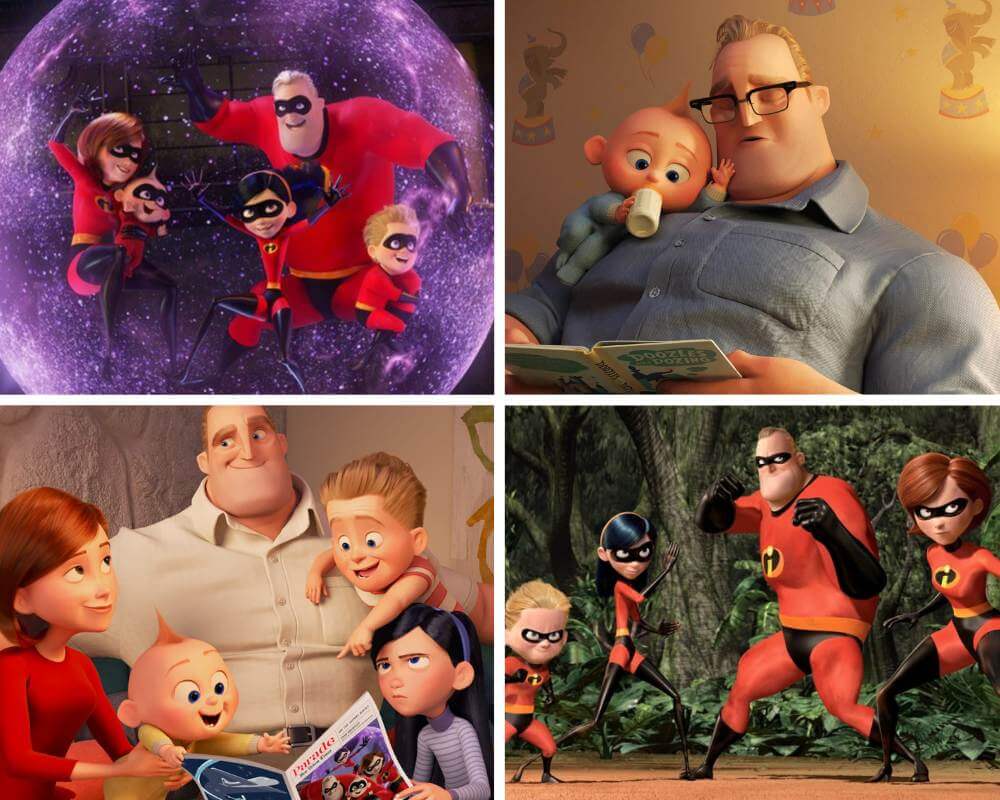 The unbreakable family bond that the Incredibles share is no secret; it is the source of their strength. Whether battling the nefarious Syndrome or unraveling the sinister plot of the Screenslaver, the Incredibles consistently support one another.
Love and a shared sense of responsibility unite Mr. Incredible and his family, demonstrating they can overcome obstacles when working together.
As the fearless leader of the family, Mr. Incredible sets a shining example for his children. His unwavering dedication to his superhero duties and family life motivates Violet, Dash, and Jack-Jack to embrace their unique powers, transforming them into a formidable force for good. Ultimately, the Incredibles teach us that our greatest strengths stem from the ones we love.
The Man Behind the Mask: Mr. Incredible's Personality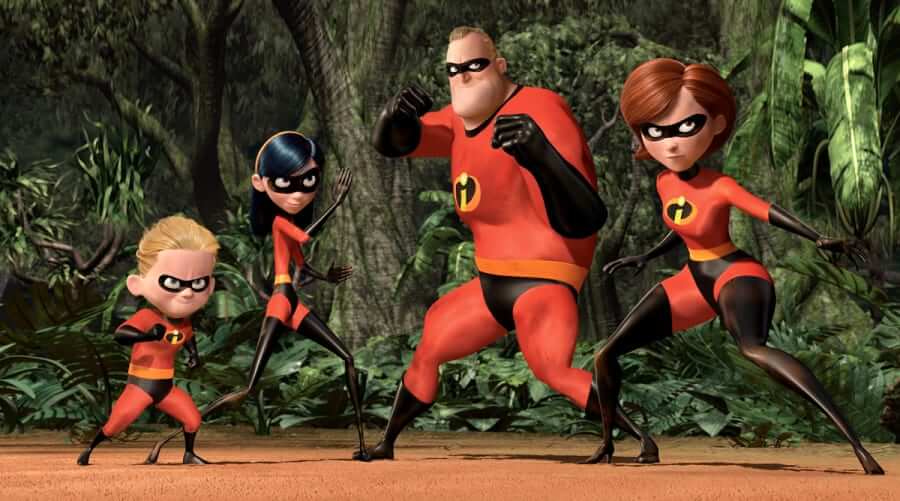 Mr. Incredible's physical prowess is impressive, but his larger-than-life personality makes him a beloved superhero. His unwavering optimism, sense of justice, and desire to help others distinguish him from other heroes. With a heart matching his biceps, he consistently shows kindness and compassion, even to enemies.
As a father and husband, Bob Parr reveals Mr. Incredible's softer side and deep love for his family. His goofy dad humor and tender moments with his children create a relatable and endearing character that leaves a lasting impression.
Standing Tall: Mr. Incredible's Physical Appearance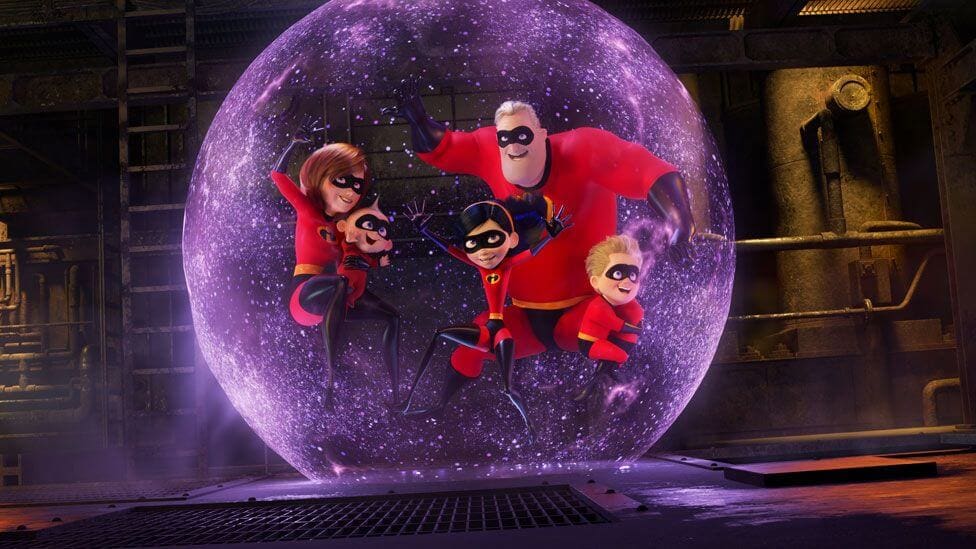 Mr. Incredible's iconic physical appearance complements his heroic deeds. With a muscular build that intimidates evildoers and inspires awe, his broad shoulders, chiseled jaw, and piercing blue eyes epitomize the superhero image.
Wearing a distinctive red, black, and yellow costume designed by the legendary Edna Mode, the iconic "i" emblem on his chest highlights his incredible capabilities and unwavering commitment to heroism.
Super Friends: The Incredibles' Unlikely Allies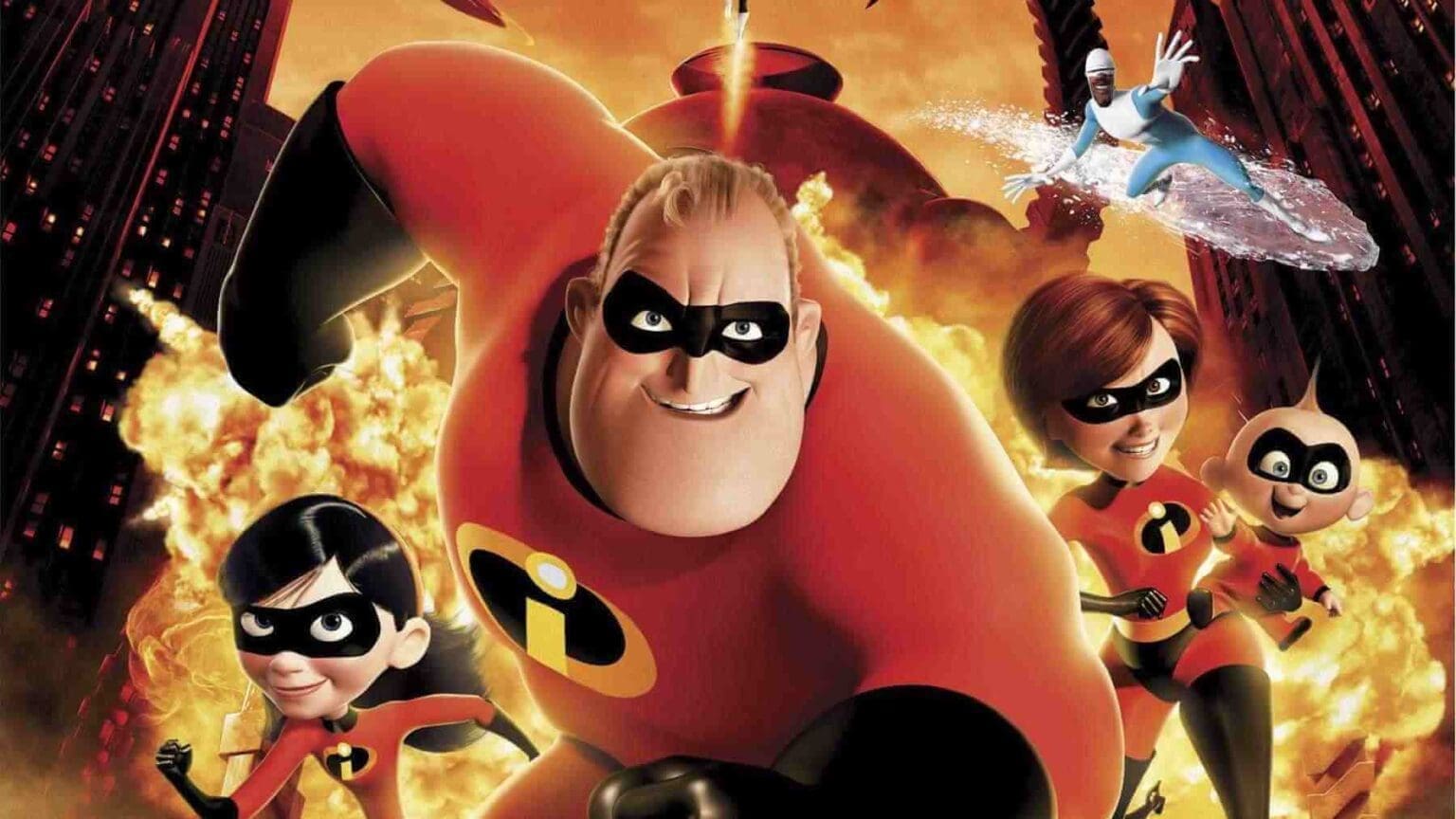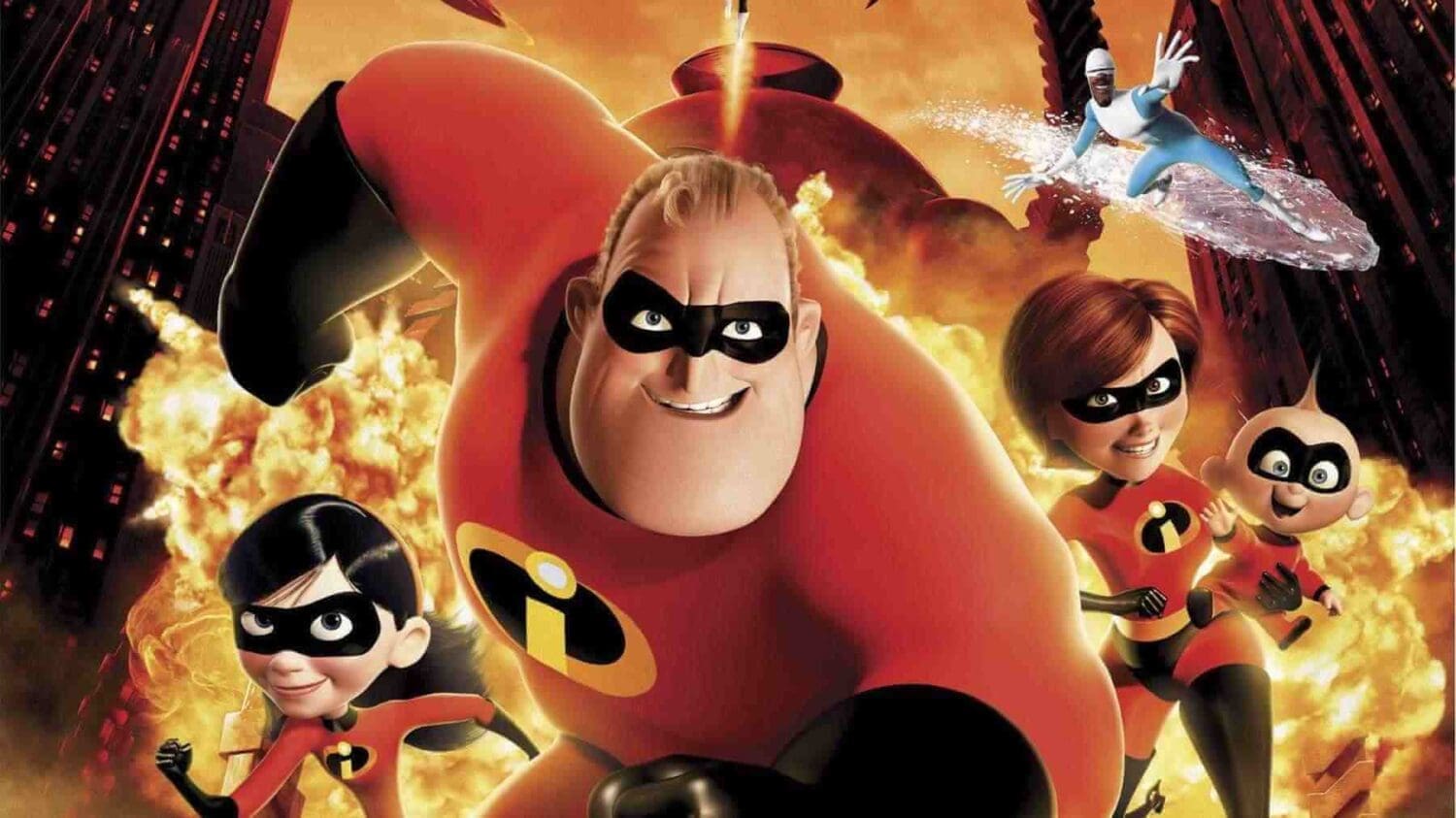 Even the mightiest of heroes need a helping hand from time to time. Fortunately, Mr. Incredible can always count on his super friends to save the day. Alongside his wife, Elastigirl, their kids Violet, Dash, and Jack-Jack, and their quirky yet brilliant ally Edna Mode, Mr. Incredible forms a formidable team ready to take on any challenge.
But let's not forget the lovable Frozone, the coolest friend a superhero could ask for! With his ice powers and witty one-liners, Frozone has saved Mr. Incredible's hide more times than we can count, proving that friendship is the greatest superpower.
Flexing His Powers: Mr. Incredible's Abilities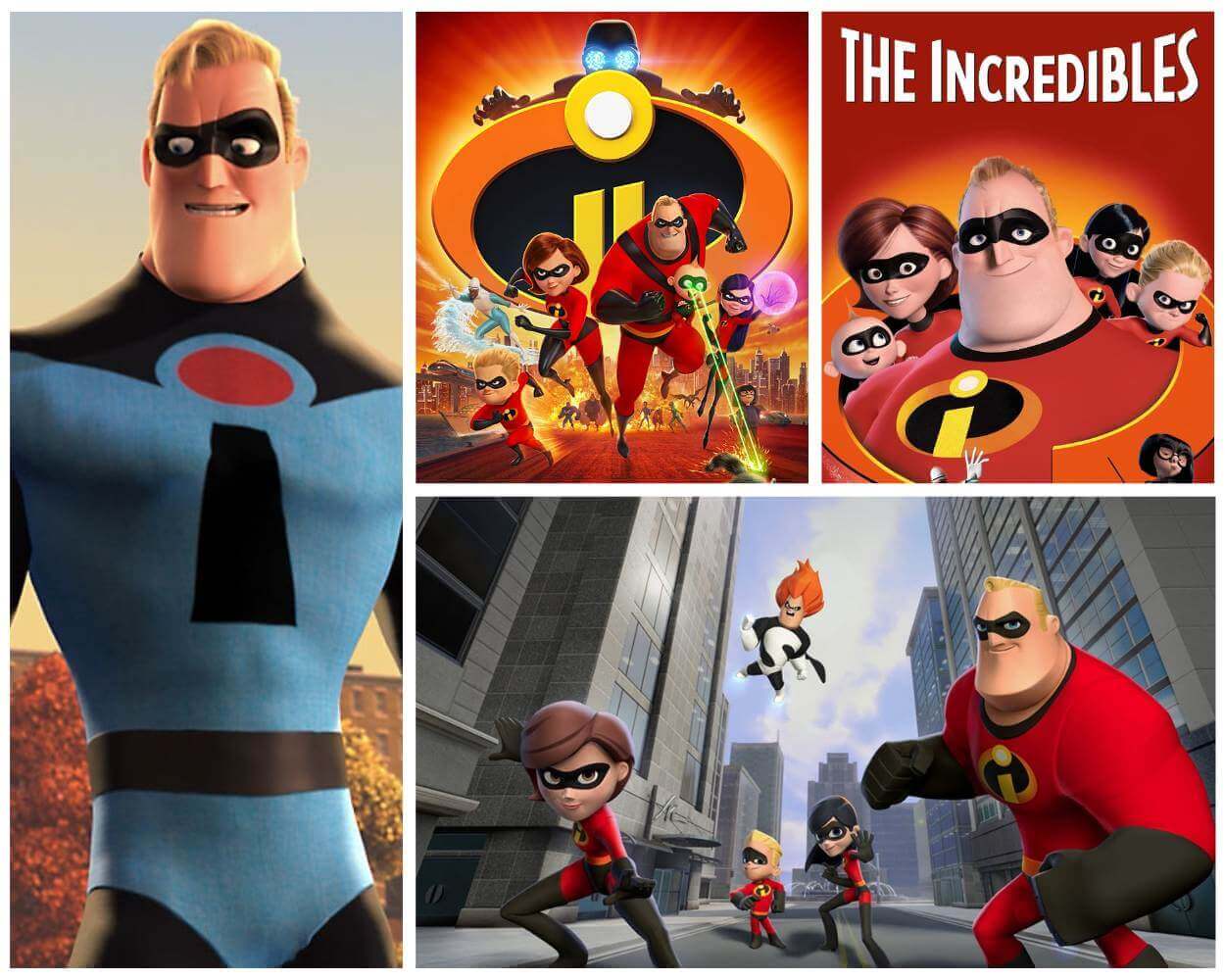 Mr. Incredible's success as a superhero stems from his extraordinary powers and abilities. His superhuman strength enables him to lift, punch, and crush easily, whether stopping a runaway train or battling a colossal robot.
However, this incredible hero offers more than raw power. His remarkable durability allows him to withstand extreme temperatures, impacts, and bullets, while his enhanced agility, speed, and reflexes make him a formidable opponent.
With his impressive powers, Mr. Incredible secures his place among the greatest superheroes, consistently proving himself as the ultimate champion of justice.
The Evolution of a Legend: Mr. Incredible's Legacy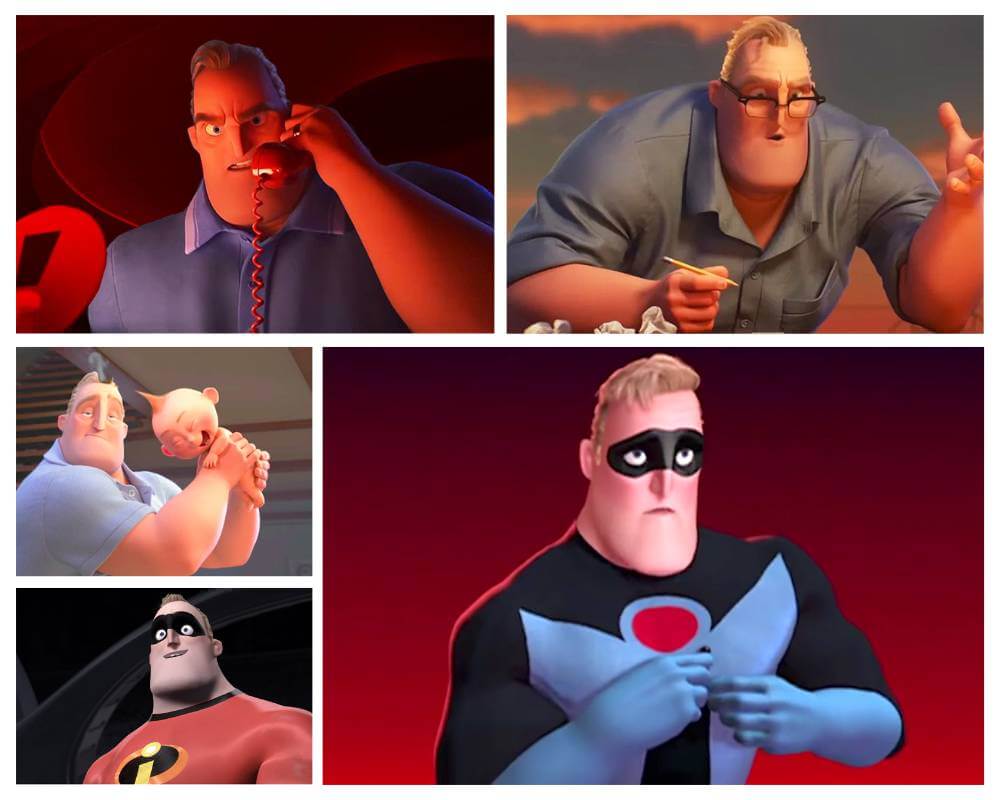 Over the years, Mr. Incredible has become more than just a superhero – he's a symbol of hope, courage, and perseverance. Despite facing countless challenges and adversaries, he has never wavered in his commitment to justice, making him a role model for heroes and ordinary citizens.
As the world continues to change, so does the legend of Mr. Incredible. No longer just a solo hero, he now leads a new generation of supers, inspiring them to embrace their powers and fight for a brighter future. From his humble beginnings to his status as a global icon, Mr. Incredible's incredible journey is a testament to the power of believing in oneself and the indomitable human spirit.
Mr. Incredibles Enemies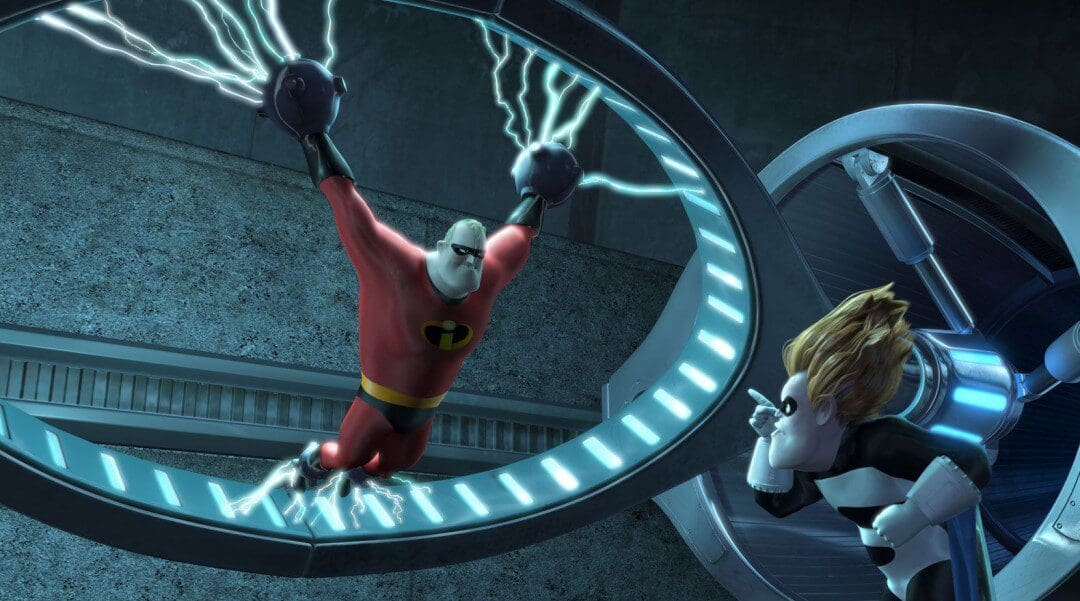 Syndrome (Buddy Pine)
Syndrome is the main antagonist in the first film, "The Incredibles" (2004). Buddy Pine, a former fan of Mr. Incredible, becomes the villain Syndrome after being rejected as Mr. Incredible's sidekick. As a result, he harbors a deep grudge against superheroes, especially Mr. Incredible.
Syndrome is a genius inventor, and he creates advanced technology and weapons to eliminate superheroes and make himself look like the ultimate hero.
The Underminer
The Underminer is a secondary antagonist in both "The Incredibles" (2004) and "Incredibles 2" (2018). He is a mole-like villain who emerges at the end of the first film, declaring his intention to conquer the world.
In the second film, he serves as the opening antagonist, attempting to rob a bank with his massive drill machine. The Parr family works together to try to stop him, but he escapes.
Screenslaver (Evelyn Deavor)
Screenslaver is the main antagonist in "Incredibles 2" (2018). Evelyn Deavor is the sister of Winston Deavor, a telecommunications tycoon who wants to restore the public's faith in superheroes.
Unbeknownst to her brother, Evelyn is the mastermind behind the Screenslaver persona, using hypnotic technology to control people through screens.
Who is the voice actor for Mr. Incredible?
Craig T. Nelson provides the voice for Mr. Incredible in both "The Incredibles" (2004) and "Incredibles 2" (2018).
What are Mr. Incredible's superpowers?
Mr. Incredible possesses super strength, which allows him to lift heavy objects, break through barriers, and deliver powerful punches. He is also highly resistant to injury and has enhanced agility and endurance.
How many children do Mr. Incredible and Elastigirl have?
They have three children: Violet, who can become invisible and create force fields; Dash, who has super speed; and Jack-Jack, who has multiple powers, including shape-shifting, teleportation, and pyrokinesis.
Why was Mr. Incredible forced into retirement?
Mr. Incredible and other superheroes were forced into retirement after the government initiated the Superhero Relocation Program. This program was created in response to the public's growing concern about the collateral damage caused by superhero activities and the lawsuits filed against them.
What is the name of the city where the Parr family lives?
The Parr family lives in a fictional city called Metroville.
Who is the villain in "The Incredibles"?
The main villain in "The Incredibles" is Syndrome, a former fan-turned-enemy of Mr. Incredible. Syndrome, whose real name is Buddy Pine, becomes a villain after being rejected as Mr. Incredible's sidekick.
Who is the villain in "Incredibles 2"?
The main villain in "Incredibles 2" is Screenslaver, a character created by Evelyn Deavor. Screenslaver uses hypnotic technology to control people through screens, aiming to discredit superheroes permanently.